Seguin is committed to integrate, enrich, and empower people with disabilities and other special needs, so they can be productive, valued members of society.



Get Involved

Intern Opportunities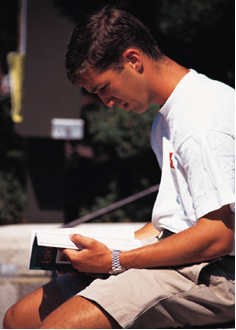 Seguin Services is an innovative, visionary, longstanding nonprofit leader in disability services. Seguin is guided by the firm belief that given proper supports and therapeutic interventions, individuals with even the most severe disabilities can thrive in community-based settings. Seguin seeks to attract, develop and support personnel so they are equipped to meet the challenging work of successful integration of people with disabilities into mainstream society.
Contributing to building a base of qualified service providers, Seguin is offering internship opportunities to students interested in gaining practical experience, mentoring, and classroom training. Credit-seeking students are welcome with the approval of the college or university they attend. Seguin internships are offered in the following areas:
Case Management

Intake

Developmental Training

Community Employment

Building Bridges Program (See Adult Services for Program description)

SeguinCLIMB (See Adult Services for Program description)

Senior Services

Horticulture and Landscape

Staff Development

Additional Opportunities are available based on student interest

May include shadowing and consultation with professional counseling and behavior staff as well as other areas
Andi Hastings, M.A., LCSW, ACSW
Internship Coordinator
708-222-4844