Seguin is committed to integrate, enrich, and empower people with disabilities and other special needs, so they can be productive, valued members of society.




Our Board
Joseph O. Pedersen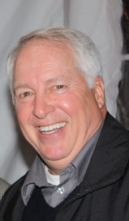 President/Treasurer of Seguin Services' Board of Directors
Stuart Gaines
Vice President
Eric Hardman
Secretary
Don Bartecki
Bradford B. Bryndal
Terrance M. Carr
William C. Coats, LCSW
Jeffrey O. Gravely
Alejandro Godinez
Ron Kenny
Michael Maher
Beth A. Mannino, CFA
Anthony Miezio
John Miniutti
James T. Napolitan, Ph.D.
Maureen L. Rurka